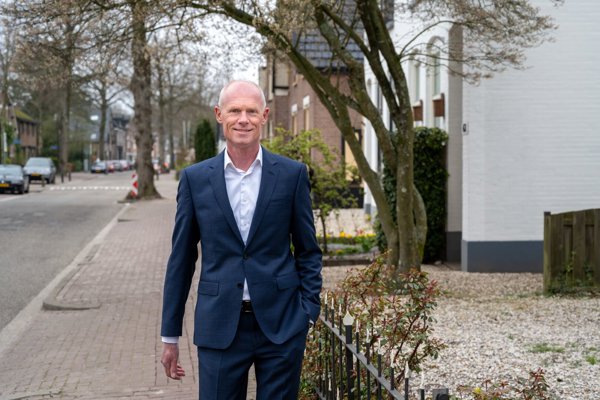 Why do you work at APG?
"Because APG is an organization that really serves a social interest and I think that is very important in my work. At APG I can contribute to a good pension in a liveable world, as we often say at APG. A good pension is a great public good and certainly not self-evident when you look abroad. And because we include sustainability so emphatically in our investment policy, we contribute directly to a better world with our investments.
Another reason is that I want to be challenged, keep learning and develop myself. And I found that challenge at APG. The Netherlands is facing a huge reform of the pension system. Exciting but also super fun! In my work as CFRO, I can help APG with that transition, because we have to keep the existing processes in order while we switch to the new pension system in a controlled manner. After all, 'the store will remain open during the renovation'. And as the person ultimately responsible for ICT, which has a key role to play in this change, we have yet to tackle an extra challenge in view of the shortage on the labor market. So there is plenty to do!"
If you talk about your work at APG and people only remember one thing, what should it be?

"That how we have organized pensions in the Netherlands is going to change a lot. We are making the biggest change ever. There is a lot involved, but fortunately APG, as the largest pension provider, is at the forefront of this and we have all the ingredients in-house to get this job done."
Tell something surprising about yourself.

"When my daughter was studying in Paris, I and my family ran the Semi de Paris (the half marathon). A wonderful experience! Being outside and exercising is something I really enjoy… Walking, cycling and therefore also running!"