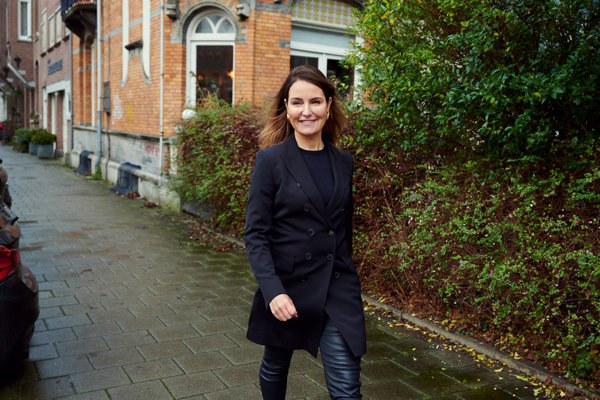 Why do you work at APG?
APG is the Netherlands' largest pension company and an industry leader. The Dutch pension system is still the world's best pension system. Alongside the Delta works to protect the low-lying parts of the Netherlands against the sea, our pension system is one of our greatest post-war accomplishments, which we have built together and can be proud of. I was privileged to work for a range of terrific and leading companies in the first 20 years of my career. Now, I want to put the knowledge I acquired there on things such as consumer needs, product development, and (digital) transformation at the service of our pensions. After all, it's not about money, but about what we can do with it: how we live and how we live together as a society here in the Netherlands. A good income for later is the difference between taking or not taking your grandchildren to a theme park. That's the real significance.
When you tell people about what you do at APG and people can remember only one thing, what should that one thing be?
For me, that should be 'committed'. Through the pension funds that we work for, we serve 4.8 million people in the Netherlands. Every day, I see 3,500 co-workers who work with enormous dedication and a great deal of love and passion for our pension funds, their members and beneficiaries, and employers, using their specific knowledge and experience to look after and organize an income for today, tomorrow, and beyond.
Please share something surprising about yourself.
I used to want to become a teacher, like my parents.